The "Daily Christian Devotionals" Bible Page  has been updated. There are now two tabs, one for "Books Menu" and another for "Books List", where the "Books Menu" is the default tab. Though the "Books Menu" will open by default, you can easily switch to the "Books List" whenever you feel like.
In the "Books Menu", you can easily choose an Old Testament or New Testament Book and then a chapter from the drop down list and the book's chapter will open up immediately. This new navigation is much faster to get to different books and chapters.
In the "Books List", you can search for a book or scroll down the Old Testament and New Testament Books and click on one. Then, an option to choose the chapter is available, along with messages for different chapters. This old navigation is also good as some people prefer to get to the books in a list format and access messages by chapter.
Here are some screenshots of the New "Books Menu" Tab…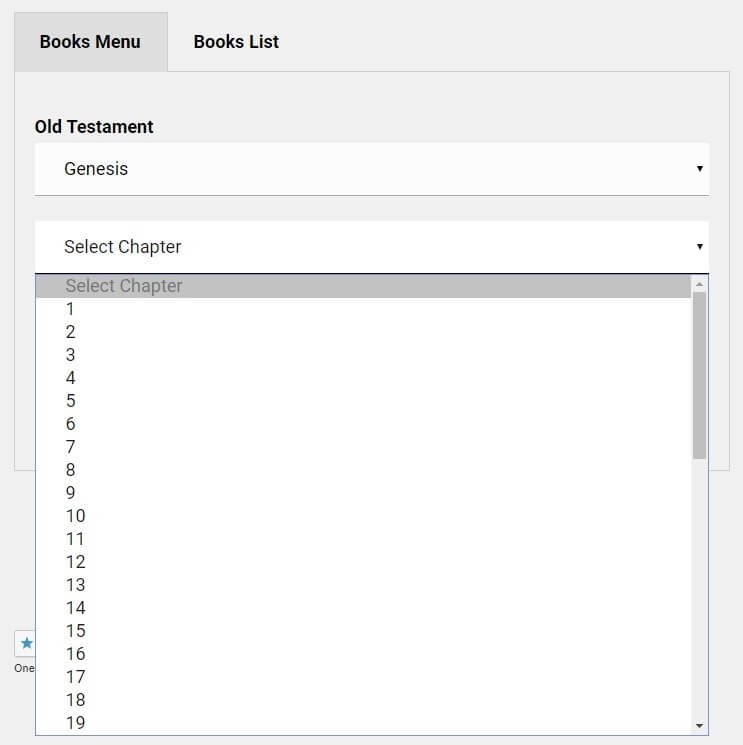 Here are some screenshots of the "Books List" Tab…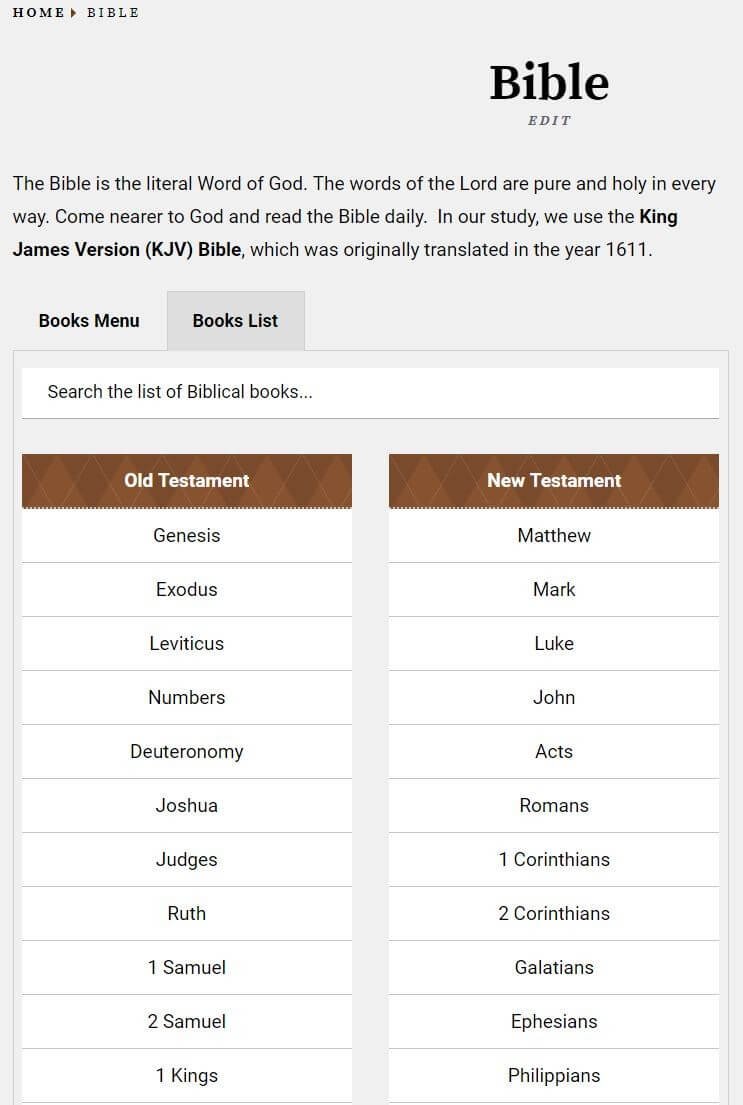 /bible/